Eurasia Peering IX is at the heart of connectivity in Moscow. With several geographically diverse,
interconnected locations including IXcellerate and MMTS-9, we enable our customers to become a
part of our fast-growing peering community and increase their connectivity in the region.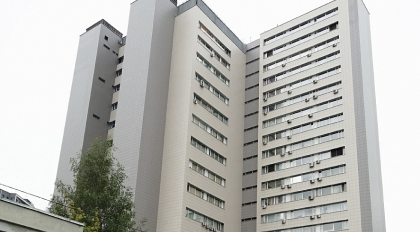 MMTS-9 (M9) is one of the largest intercarrier traffic exchange points in Eastern Europe, uniting over 400 networks.
Address: Butlerova 7, Moscow, 117485
Peering is a process by which two Internet networks agree to connect and exchange traffic. It allows them to directly hand off traffic between each other's clients, without having to involve a third party to carry that traffic across the Internet for them. An Internet Exchange point or IXP is a set of physical infrastructure (routing equipment, etc.) where Internet Service Providers and Content Providers interconnect and exchange trafic between themselves and others who join the platform.
By becoming a member of Eurasia Peering, you add interconnection services to your network management, which greatly reduces latency,
improves performance and gives you more control over your traffic.
170 ASNs with access
through route servers
Connected capacity
over 2Tbits
1-10-25-40-100Gb
Ethernet connections
Redundant Dual Core Switching design based on Extreme Network solutions.
Infrastructure from Extreme Networks, Dell, Cisco, HPE and others.
Eurasia Peering is one of the largest interconnection platforms in Russia where hundreds of
parties exchange large amounts of IP traffic. With our switching infrastructure,
operators can easily improve performance of their network and achieve low-latency
and cost-effective interconnection.
Multi-lateral and bi-lateral peering